When I was a kid the superbikes were all the rage. Big, ill handling jap inline fours.
I suppose it made in huge impression on me because I knew some day I had to have something like that.
Now that I have a big, ill handling inline four of my own, I really have major respect for the guys that used to heard these beasts around a track.
Picking up the 1978 GS1000 from Pennsylvania. Long way from Home.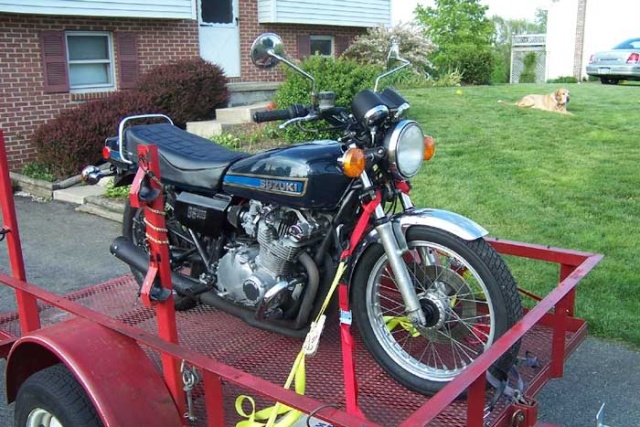 New old stock R.C. Engineering pipe.
Mags, GS1100 swingarm, drilled rotor.
Dual front discs with calipers from a Kawasaki ZG1000. New fork springs and such.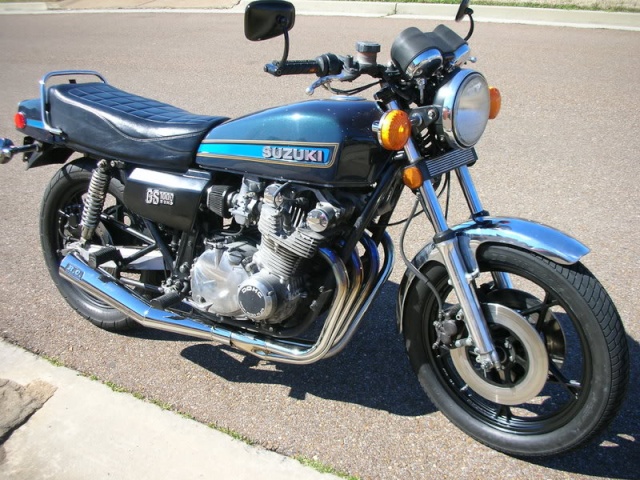 A little paint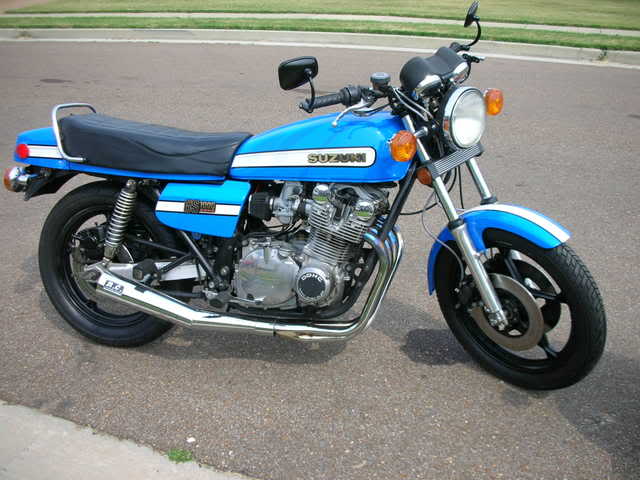 Airtech GS1000S replica fairing.
GSXR1100 Rearsets.
A little more paint.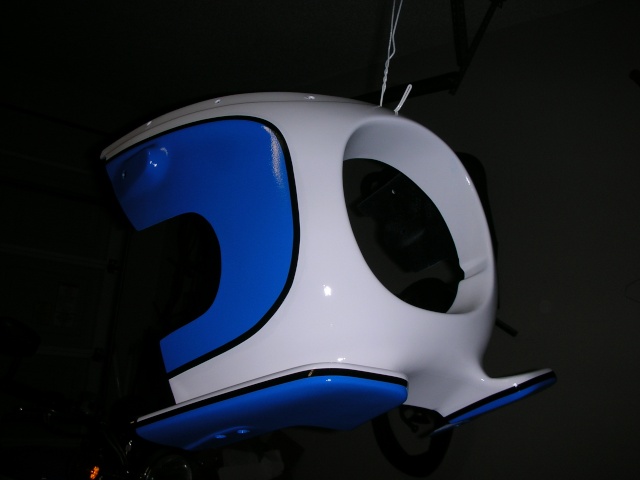 Drilled the front rotors as well.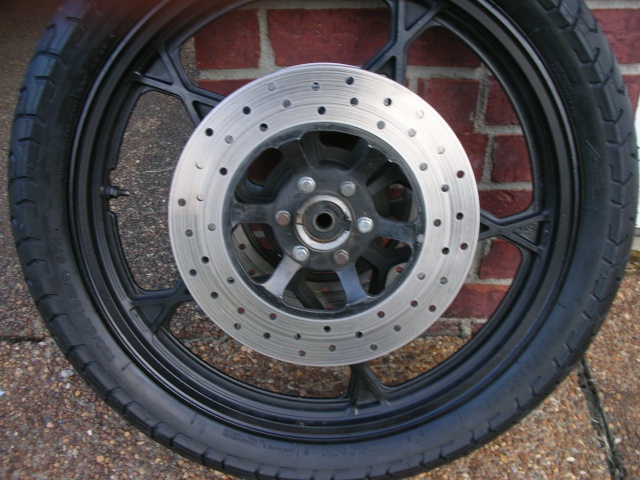 630 to 530 chain swap
Mostly finished...